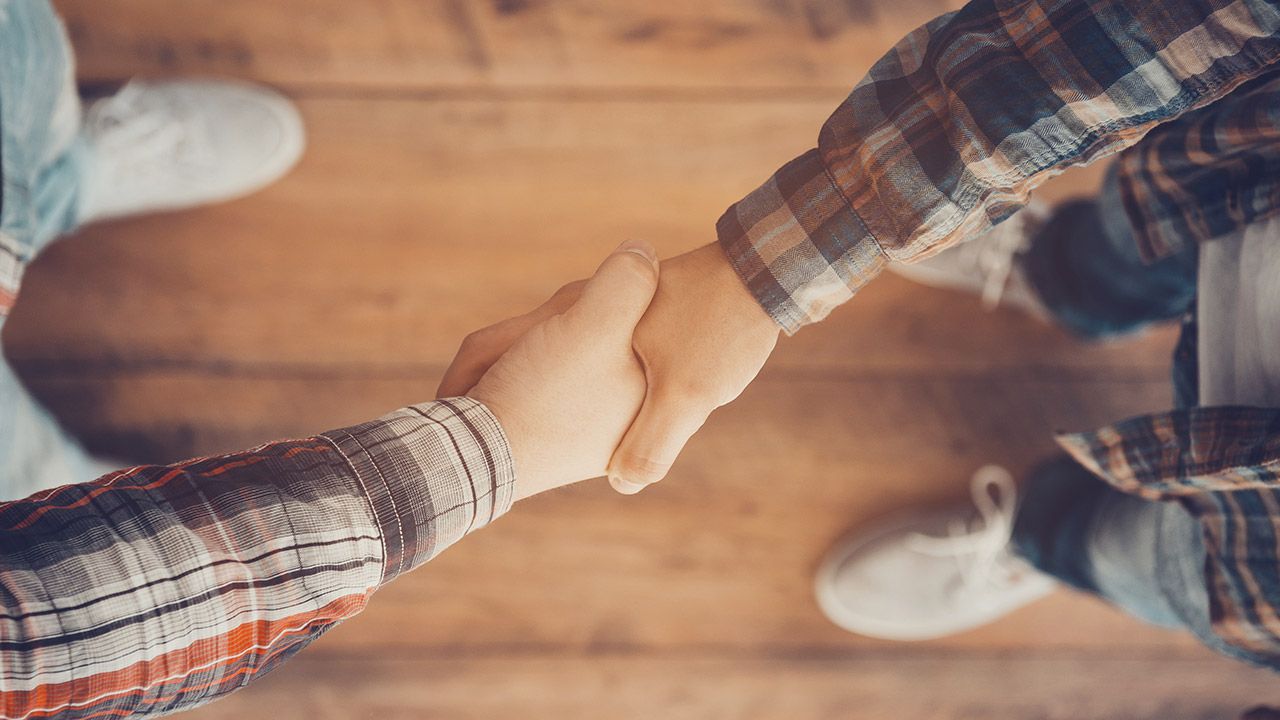 Biblical Tentmaking: Encouragement
And the Lord said to Paul one night in a vision, "Do not be afraid, but go on speaking and do not be silent, for I am with you, and no one will attack you to harm you, for I have many in this city who are my people" (Acts 18:9).
After Silas and Timothy arrived in Corinth with a donation from Macedonia, they provided encouragement for Paul to preach the Word of God more intensely. Consequently, Paul was expelled from the Corinthian temple in a passionate outburst that was in response to his preaching, and he moved his ministry next door where he witnessed some notable conversions. Previous to Corinth, Paul experienced several disappointments—a stoning in Lystra; abandonment of John Mark; imprisonment in Phillipi; mocked by the Aeropagus. It would be only natural to wonder or consider if God was moving him from Corinth. However, the Lord in a vision encouraged Paul to continue in Corinth because the Lord has many in this city who are His people. As a result of this vision, Paul stayed in Corinth for 18 months. Then upon leaving Corinth, Paul traveled to Ephesus. Then he left Priscilla and Aquila and traveled through Caesarea and Antioch.
 "After spending some time there, he departed and went from one place to the next through the region of Galatia and Phrygia, strengthening all the disciples" (Acts 18:23).
Paul was an encourager just as the Lord and his travel companions encouraged him. The purpose was not only to keep fellow Christians accountable but also to build leaders. Paul was working to prepare new believers for something bigger in the future as God commanded Moses to do with Joshua. "But charge Joshua and encourage him, and strengthen him: for he shall go over before this people, and he shall cause them to inherit the land which thou shalt see" (Deut 3:28). As was mentioned before, Paul seldom held an official office in one of his church plants, but he was certainly an effective teacher and a masterful encourager. This is a definitive quality of a Tentmaker. We are to encourage those around us. Whether through action or speech, those around us will be encouraged. Often, we underestimate the pressures that vocational ministers and Christians face daily around us, especially when we suffer from tunnel vision and selfish desires. However, a Tentmaker as a servant, church strengthener, needs provider, and Christlike witness in the marketplace, will naturally encourage those around us. As has been mentioned before, Paul specifically stated that a result of working was credibility for his message, modeling Christ for new believers, and natural relationships. However, another result was encouragement to those around.
Discussion
Do you know someone that has the gift of exhortation?  What are some of their most notable characteristics and what makes them so encouraging?
Defining Qualities of Being a Tentmaker
A natural result from being a Tentmaker is that those around you that are Christian will be encouraged to live for Christ.